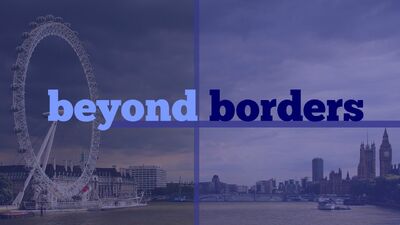 The first season of Walfman's London-based soap opera, 
Beyond Borders, 
is due to begin in November.
Season 1 of the soap opera contains up to twenty-eight cast members - six/seven characters have been given the status of recurring characters
The current episode length for the first season of the show is fourty, with an end date of June/July 2015.
Season One Cast Changes
Joining Cast Members:
Exiting Cast Members:
Recurring/Guest Cast:
1.01 | "Allow Me To Introduce Myself" 
Edit
| Writer | Date of Episode | Episode No. |
| --- | --- | --- |
| Walfman | TBD | 01 |
| Writer | Date of Episode | Episode No. |
| --- | --- | --- |
| Walfman | TBD | 02 |
| Writer | Date of Episode | Episode No. |
| --- | --- | --- |
| Walfman | TBD | 03 |
| Writer | Date of Episode | Episode No. |
| --- | --- | --- |
| Walfman | TBD | 04 |
| Writer | Date of Episode | Episode No. |
| --- | --- | --- |
| Walfman | TBD | 05 |