Hannah Productions
Edit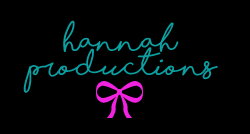 Hannah Productions is a creative writing production run by Writer's Express forum user Hannah. At the moment, there is one ongoing project from Hannah Productions'
'
BEHIND CLOSED DOORS
Hannah began writing almost ten years ago at the age of 18 in back in 2008 "I was recovering from a jaw operation which I unfortunately suffered complications from, recovery time was extended from six weeks to six months" explains Hannah "I remember being bored, lonely and this caused me to become very down. I soon found myself reading various original stories on a forum called Walford Web, reading The Tide by Callum, who became a good friend to me, inspired me to create my own series which I based around myself and my two best friends Amy and Vikki. From this CITY GIRLS was born." 
However, as time went by the fiction area of Walford Web became less and less popular and Hannah struggled to find somewhere to share her writing until 2012 where she found Writer's Express "I was very excited to find Writer's Express because it was exactly what I was looking for and this gave me a chance to go back and bring City Girls back to life after it's final episode on WW earlier in the year." explains Hannah "I began City Girls from the beginning and this gave me a chance to right the wrongs of the earlier episodes and make them better."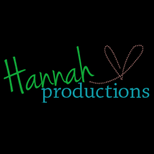 Writer's Express gave Hannah the chance to branch out into other projects and even try other genres such as soap writing. "I feel over the last four and a half years my writing has really grown and found it's identity and WX is a big part of that." says Hannah "Time is my biggest enemy if I'm honest, projects have become unreliable because of the time constraints of my job (school teacher), but at the moment I am really working on a work-life balance and finding a place for writing."
On July 30th 2017, Hannah Production's first project City Girls finished with it's seventh and final season just six weeks shy of it's five year WX anniversary. City Girls was described by it's loyal readers as "a bona fide WX legend," "an incredible ground breaking show" and a "phenomenal success."
Project StatusEdit
Project
Duration
Status

2014,

2017 -

Active

2012 - 2017

Completed

2013

Completed

2013 - 2015
Completed

2015

2017 - 2018

Completed
Project
Number of Awards
Awards

16

WRIXAS 13 (Summer 2017):

Best Soap Scene (Jess Taylor opens up about her past.)
Best Soap Plot (Riley's Attachment Disorder - Shared with These Days)
Best Family (The Collins/Taylors)
Best Soap
Best New Project
Best Project


LITFAS 14 (May 2018):

Best Soap Male (Henry Richardson)
Best Soap Female (Millie Powell)
Best Soap Scene (Jen realises Millie is her daughter)
Best Soap Plot (Millie/Jen Maternity Secret)
Best Soap
Best Newcomer (Matthew Blake)
Best Young Male (Riley Taylor)
Best Exit: Michael Collins
Best Family (The Richardsons)
Best Project

4 WW Awards

47 WRIXAS

WW Awards:

Best Male Character (Max Warren - Joint with Ruben Smith, The Tide)
Best Bitch (Sammy Davis)
Best Villain (Sean Carver - Joint with Dieter Sanchez, The Tide)
Best Exit (Mike Taylor)


Winter WRIXAs 2013:

Best New Year's Episode (2.3 If Tomorrow Never Comes)
Best Drama Plot (Izzie's Rape)
Best Drama Episode (1.8 What Did I Do to Deserve This?)
Best Drama Female (Izzie Roberts)
Best Drama Male (Max Warren)
Best New Drama
Best Drama

Spring WRIXAS 2013:

Best Drama Male (Max Warren - Joint with DCI Samuel Woodward, Cold Blood)

Summer WRIXAS 2013:

Best Drama Male (Max Warren)
Best Drama Female (Sammy Davis)
Best Drama Scene (Holly Newman leaves Tom Holden at the alter)
Best Drama Episode (3.8: Drifting on the Edge - Ashley Woods finds Drew Tyler's body)
Best Drama

Winter WRIXAS 2014:

Best Exit (John Roberts)
Best Couple (Max Warren & Izzie Roberts - Mizzie)
Best New Year's Episode (The Trick is to Keep Breathing - Scripted)
Best Drama Female (Izzie Roberts )
Best Drama Scene (John Roberts dies with Izzie by his side)
Best Drama Episode (The Trick is to Keep Breathing - Scripted)
Best Drama

WRIXAS 8 (Summer 2014):

Best Drama Male (Max Warren)
Best Drama Female (Izzie Roberts)
Best Drama Scene (Nicole Foster is run over trying to save husband Jack.)
Best Drama Plot (Chloe Warren's death.)
Best Drama Episode: ('There's Nothing Good About Goodbye')
Best Drama

WRIXAS 9 (Winter 2015):

Best Drama Male: Max Warren (Shared with Nigel Stanhope, Miscarriage)

WRIXAS 10 (Summer 2015):

Best Newcomer (Callum Warren)
Best Drama Female (Holly Williams)
Best Drama Scene (Holly's Cervical Cancer Diagnosis)
Best Drama Plot (Holly's Cancer Battle)
Best Drama

WRIXAS 12 (Summer 2016):

Best Drama Male (Max Warren)
Best Drama Female (Izzie Roberts)
Best Drama Scene (Rick manipulates Izzie with a suicide attempt.)
Best Drama Plot (Holly's Cancer Battle)
Best Episode (Episode 6x16: Something's Broken Part II)
Best Drama
Best Couple (Max Warren and Izzie Roberts)
Best Project (Joint with These Days)

WRIXAS 13 (Summer 2017):

Best Drama Male (Daniel Williams)
Best Drama Female (Holly Williams)
Best Drama Scene (The Final Scene)
Best Drama Plot (Daniel learns he has a son)
Best Drama Episode (7x09 'The Perfect Kind of Love Part II)
Best Exit (Sammy Davis)
Best Drama

1 WRIXA

Summer WRIXAS 2013:

Best Drama Plot (The Murder Investigation of Chloe Richardson)

8 WRIXAS

Spring WRIXAS 2013:

Best Soap Male (Josh Connor - Joint with Dylan Baker - The Avenue)
Best New Soap


Winter WRIXAS 2014:

Best Christmas Episode (You two have murdered enough Christmas classics as it is sweetheart)
Best Soap Scene (Noah's role in the siege is revealed to wife Megan)
Best Soap Plot (Patrick's death and aftermath)


WRIXAS 8 (Summer 2014):

Best Newcomer (Nicki Grant - Shared with Connor Mason, These Days)
Best Soap Male (Matthew Fitzgerald)


WRIXAS 9 (Spring 2015):

Best Soap Plot (David's abuse of Eileen)

7

LITFAS 14 (May 2018):

Best Drama Male (Brian Rayner)
Best Drama Female (Nicole Rayner)
Best Drama Scene (Nicole's final moments with her father)
Best Drama Plot (Brian Rayner's death)
Best Drama Episode (Part VII)
Best Drama
Best New Project

Misc
1

WRIXAS 8 (Summer 2014):

These Days City Girls have many High Hopes as they stroll along The Avenue under the bright City Lights on cold Uncertain Nights.

84 Awards